HAMKO's team spent few days at Evo orientating the board 2022.
Let's go
"Are you sure we have everything we need now?" was asked one morning in December at many addresses. HAMKO's team set off for Evo on an orientation trip. The cars were packed with both sleepy people and early risers, warm clothes, outdoor shoes, note-taking equipment and more that might be needed on a few-day orientation trip.

"Fortunately, there seems to be enough food," employees said as they packed food bags. But food is needed when all HAMKO's employees, as well as this and next year's Board and the Presidium of the Council of Representatives, are going on a trip together.
Introducing to operations
The new actors were introduced to what is being done in the student union and what kind of instructions and documents guide the operations. These include an action plan, budget and rules.
In the following days, there was also an introduction to communication, quality culture and acting as a trustee. Getting know to different responsibility areas and processes helped the board decide how responsibilities would be allocated for next year.

"Orientation is always more and less about not only the possibility of getting to know each other but also the transfer of knowledge to new actors. Even though the days are long and the content intense, next year's team will start their year full of enthusiasm." said this year's president of the board, Jere Ojala.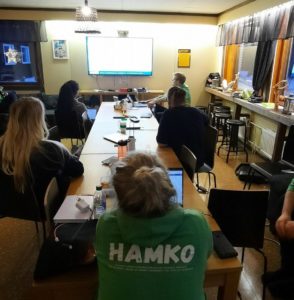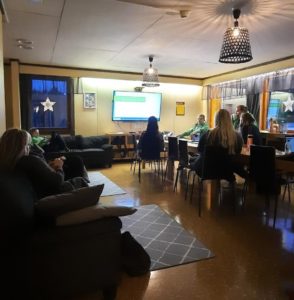 Counterbalance to the training
As a counterbalance to the intensive training, team spent leisure time together by fun outdoor activities, and the bravest took a dip in a hole in the ice.
The hours of the evening were fueled by bursts of laughter as the game Finding the Final Report was played. Players moved on the game board between HAMK campuses facing different tasks, such as "Time for orientating! Go to the Evo square immediately to work." or "Event team has a meeting! Stay at your spot for one throw." The race was tough, and the winner was the first to reach the start with the winning card "Time to present the final report! Go to start point asap. "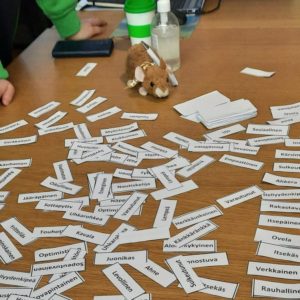 Division of responsibilities
As traditionally in the orientation, the board held its inaugural meeting. Link to the news, how responsibility areas were divided. While everyone has own responsibility process, the board still works as a team to help each other. However, it is important that each process has a specific person responsible for the smooth running of that particular process. "Everyone felt that there was a good responsibility process to be worked on next year," commented Aino Kouri, President of the Board 2022.
After a few days full of training, it was time to head back home. Everyone had their mind filled with a lot of new ideas. "It was great to see everyone and I really look forward to next year. Time went really fast with a good vibe." continues Aino.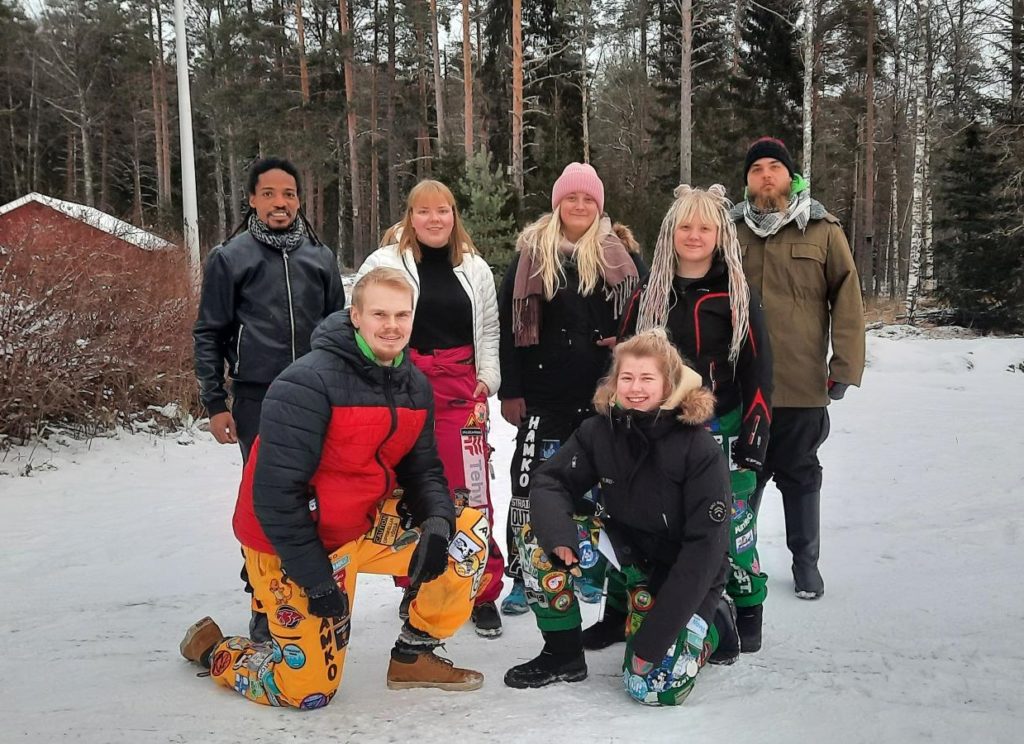 From left to right on a back row, board members Tim, Annemari, Laura and Lotta. On the right vice chairperson of the Council of Representatives Jere. In front are Rami and Aino.