Overalls are an elementary part of every student's wardrobe. It's easy to recognize a fellow student from their overalls and with overalls in your wardrobe, you'll never have to worry about what to wear to a student party.
You can buy overalls from HAMKO's office in Hämeenlinna University Centre, FAMKO ry in Forssa campus, RINO ry in Riihimäki campus and HAVO ry in Valkeakoski campus. On other campuses, you can ask about overalls from your local student association.
Overall prices:
HAMKO's members 37 €
Other students 72 € 
Color of your overalls depends on what you study.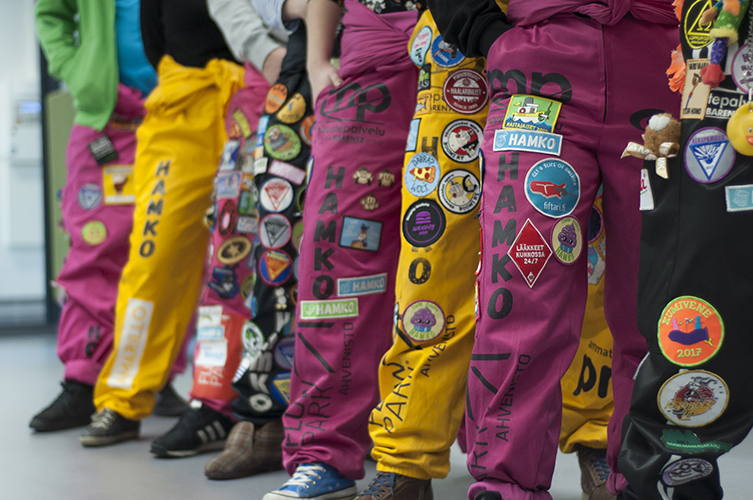 Pink = nursing, public health nursing, social services
Yellow = business administration, design, business information technology, international business, computer applications, equine business management
Black = engineers, sustainable development