Not only Covid-19 pandemic but also the prolonged distance learning period has brought with it increasing challenges for students. Constant uncertainty has caused feelings of anxiety and loneliness.

The well-being tutors who started at Häme University of Applied Sciences this autumn are tackling this problem.
Well-being tutors are part of the VOIMA initiative. The project is coordinated by Häme University of Applied Sciences and co-implemented by Haaga-Helia University of Applied Sciences. The implementation period of the project is 1.1.2021 – 30.6.2022 and the project is funded by the Ministry of Education and Culture.

YLE made a nice article about the tutors. The original article is unfortunately available only in Finnish but we translated the article for you in English. The translation of the article is below. Here's a link to the original article.
Students can't find their classes because campus is so strange – New Well-being Tutors relieve Covid-19 anxiety
Covid-19 time has caused a great deal of anxiety and loneliness for students. The first well-being tutors started at Häme University of Applied Sciences this autumn.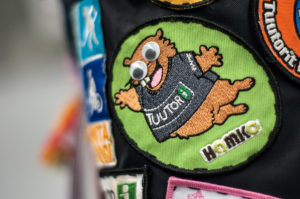 Five second-year students sit in one of the rooms at Häme University of Applied Sciences (HAMK). Their experience of student life is completely different from anyone else who studied before them.

The studies are behind for the second year in a row, but not all students know how to navigate on-campus and still do not recognize all the friends in the same year.

They are typical Covid-19-era students. Just a few weeks after studies started, everything turned into distance learning.
The long period of distance learning during the Corona period has caused a lot of negative emotions among students, such as feelings of isolation and loneliness. The plight of students has been noticed, for example, by the Finnish Student Healthare Service, according to which the demand for university students' mental health services has clearly increased during the autumn.

Häme University of Applied Sciences' weekly meeting of well-being tutors is going on. Tutors who started in the autumn focus on promoting well-being. They are now trained to face students who are battling with the challenges of this era.

"The Corona period has caused loneliness, a certain kind of fear and uncertainty. After all, we were there all by ourselves by the computers", says a welfare tutor Risto Huuska.

Welfare tutor colleagues nod next. Annemari Nikkilä thinks that a long period of distance learning also weakened studies. "The lack of networking had a very big effect on the learning outcome."

Matilda Packalén lists the little things in student life, like school meals and student events, all of which were missed. "It's been just studying from my couch alone."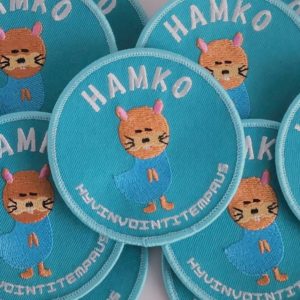 Well-being tutors provide peer support and opportunities to chat
Well-being tutors are part of the VOIMA initiative funded by the Finnish Ministry of Education and Culture. In total, the Ministry is funding 38 different projects at universities and universities of applied sciences to find solutions to the problems caused by the Covid-19 to students. In addition to HAMK, Haaga-Helia University of Applied Sciences in Helsinki is also involved.

"I think it is important that we get to work to promote people's well-being. This is where you can benefit from learning all sorts of new skills in the project", says a well-being tutor Jan Holm, a student of Social Services.

The most important task of well-being tutors is to bring students together, allowing them the opportunity to discuss the feelings of loneliness or negative feelings associated with studying.

"We have organized free events for students where you can meet other people. In the events everything is done away from the computer", says Alma Kaipila.
(HAMKO's editorial note: You can find the events by well-being tutors from their Instagram profile voima_hyvinvointituutorit. Or from HAMKO's Event calendar.)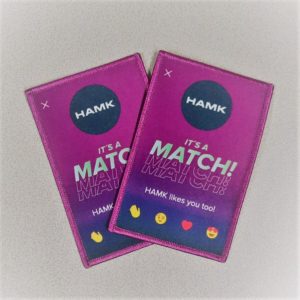 Emotions affect learning
The Voima initiative conducted a survey asking students about their feelings and peer support. There were plenty of negative emotions experienced by students, such as frustration, stress, and loneliness.

"The most significant result of the survey is that the students noticed that they are not alone with their feelings", says Leena Nikander, project manager at the Voima, and Principal Lecturer of Häme University of Applied Sciences' Edu unit.

According to Nikander, emotions play a big role in learning. They can both prevent and promote learning. "It is important to understand that we all have different feelings and we can also have negative feelings, and that is not a bad thing", says Leena Nikander.

Well-being tutors acknowledge that emotions are still a sensitive topic of conversation.

"It may be easier for a person in the same position who understands differently than the authority to talk about emotions," says well-being tutor Matilda Packalén.
The tutors hope that in the future, in the distance learning situation, more will be invested in sociality than has been done now.
"The community side is definitely what needs to be developed. It can even be a meeting once a week with masks on your face in some big room", says Alma Kaipila.