In the guest pen blog, Oskari Raunio tells about the autumn season in Verkatehdas Event Centre.
The autumn season of Verkatehdas Event Centre offers a comprehensive range of events and versatile student benefits. Hyvin sanottu Conversation Festival kicks off the lively event autumn on Friday, Sep 30.
Happy end of September and cheers to the challenges of the new academic year! We here in Verkatehdas hope the summer was full of nice events. Various events have also been organized at Verkatehdas during the summer months, from bodybuilding competitions to professional days in the library industry and even a children's art festival.
Even though the summer was full of various events, the busy season of Verkatehdas is just about to begin: the darkening autumn evenings and the Christmas party season mean that the house will be full of events in the coming months.
The Hyvin sanottu Conversation Festival kicks off busy event months
Yle, the Erätauko Foundation and the city of Hämeenlinna will organize a festival in the Verkatehdas area on Friday, September 30. and on Saturday October 1. The Hyvin sanottu Conversation Festival (Well-said Conversation Festival in English), which aims to promote a positive discussion culture and encourage people to return joy to discussions. See the program here, and follow the discussions on site (free admission) or on Yle's channels!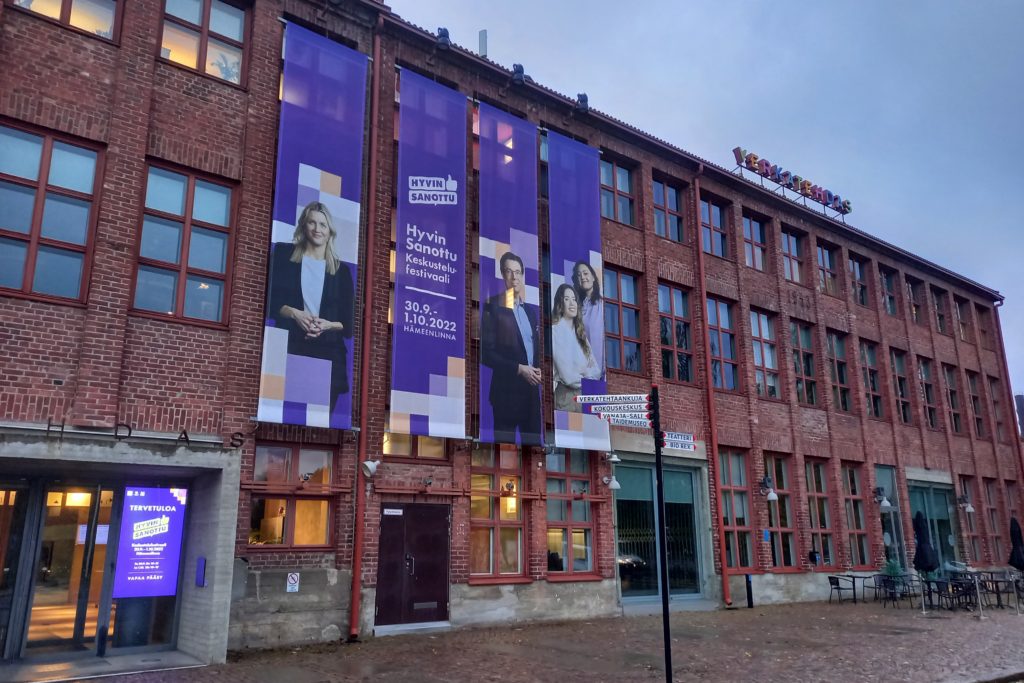 The Well-said festival kicks off the lively event months at the end of the year. For example, Ismo Leikola's stand-up show and Sonata Arctica's acoustic concert are scheduled for October. At the end of the month, the traditional concert hall formation of the Vanaja hall will also be turned into a genuine flat-floor club, when Lauri Tähkä plays a late-night gig.
November and December can also accommodate a lot, for example J. Karjalainen, Anssi Kela, Sinfonia Lahti and Laura Voutilainen. The Leavings Orchestra, Raskasta Joulua and Erja Lyytinen set the mood for Christmas. However, the offer of the Verkatehdas quarter is not limited to events in the Vanaja hall, but the quarter offers, for example, theater, films, art exhibitions, Paint & Wine evenings and, of course, food and drink!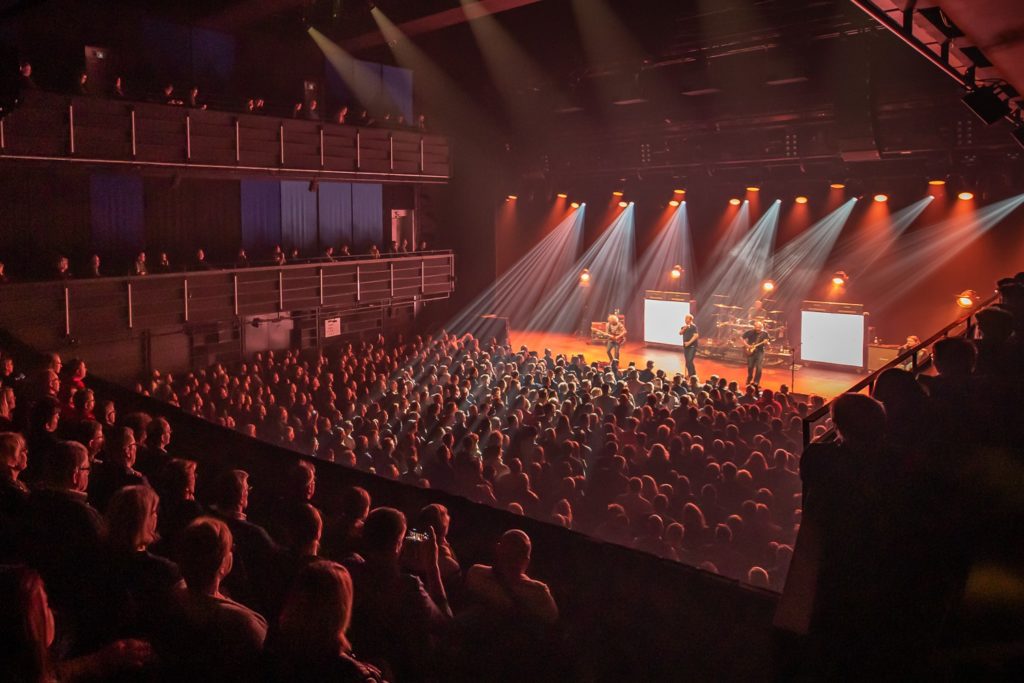 Student benefits available in conjunction with events
As a reminder to old students, and for information to new ones: Verkatehdas also has various student benefits! Standard benefits for students is a free cloakroom at public events in Vanaja Hall and free coffee for anyone who buys a pastry.
Several event organizers have also introduced student-priced tickets to their events. You can find the entire upcoming event offer and ticket prices in the event calendar. And so that you don't have to search individually for events for which tickets are available at student prices, here is also a pre-compiled list:
There may be new additions to the list at any moment, so it's worth following the current situation of student benefits of Verkatehdas also via the PIVO or Slice app!
Welcome to Verkatehdas!