Like many other organizations, the Student Union has a strategy to determine the direction we are going. The strategy is certainly one of the most important documents that guides our action, simply because of its duration. Usually, duration of a strategy is about 3-5 years, but it can be even longer.
The strategy can be described as a long-term action plan. Strategy at least names the goals to be achieved in the near future. The steps and measures to reach the goals may change along the way, and everyday activities have a significant impact on them. The strategy should be implemented as part of all activities and all activities should reflect the goals and objectives in the strategy. During spring and early summer 2020, we in the Student Union worked to name the goals we want to achieve in the future.
The current valid strategy of the Student Union expires at the end of 2020. That is why it is important to prepare and approve a new strategy during this year. A working group of a total of six people was set up to prepare the strategy. In the working group, there were representatives from the staff, the Board and the Council of Representatives, as well as alumni of the Student Union.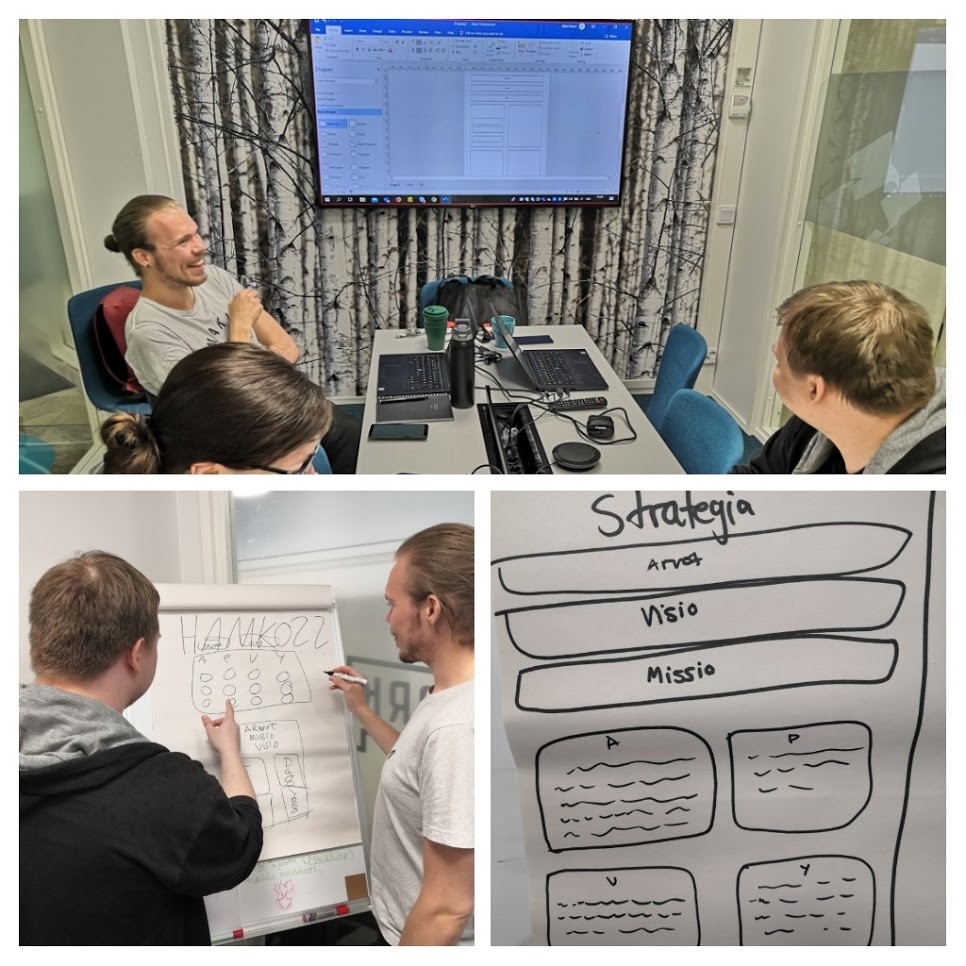 The working group started its work in early March. A preliminary draft of the new strategy was completed just before Midsummer. Visual look for the strategy has been finalized during the early autumn. The Council of Representatives will get to discuss and approve the new strategy before the end of its term.
As part of preparing the new strategy, the working group assessed the effectiveness of the current one: Have we achieved the goals set in the strategy? Were the set goals even the right ones? Working group got good material to support its work from a survey that was conducted in co-operation with a partner. The survey examined the current state and prospects of the Student Union. The survey was sent to active actors in the Student Union like members of the Board, Council and staff.
This strategy, too, will certainly not make the world perfect, but it will be a good guide for the coming years. Thank you to all the students and partners involved in the preparation! There will be another blog post that will focus more on the goals that were set for the future.